Reading List — Authoritarian Left
Communism is not love.
It is a hammer which we use to crush the enemy.
Mao Tse-tung
Kristen Ghodsee
The Left Side of History: WWII and the Unfulfilled Promise of Communism in Eastern Europe
Analyses the growing nostalgia for communism in Eastern Europe, in the light of post-Communist inequalities
Amazon.co.uk
Amazon.com
Samir Amin
THE LIBERAL VIRUS: Permanent War and the Americanization of the world
Scathing and erudite critique by a prominent Marxist who long ago distanced himself from Soviet Marxism, then Maoism
Amazon.co.uk
Amazon.com
Kim Jong Il
Fidel Castro

Capitalism in Crisis: Globalization and World Politics Today
The Cuban ex-President's take on economic justice and the new global order
Amazon.co.uk
Amazon.com
Vladimir Ilyich Lenin
Much quoted and seldom read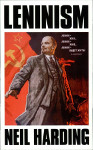 Chairman Mao Tse Tung
Political power comes from the barrel of a gun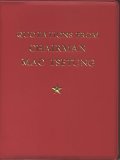 Quotations from Mao Tse-Tung (The Little Red Book)
Quotations and Sayings of Chairman Mao, a compact overview of Maoist ideology.
Amazon.co.uk
Amazon.com